Fairwind Farm, 2276 Crane Canyon Rd. Santa Rosa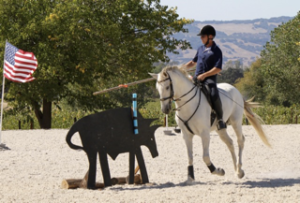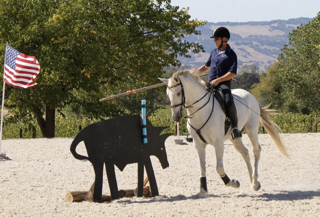 Working Equitation is an emerging sport that is great cross-training and a lot of fun. If you want an introduction to it or want to refine your training, this clinic is a perfect opportunity for you.
Saturday lessons will be private so we can work closely together to develop exercises and practices that will help you and your horse.
Sunday lessons will be with a small group. We will do obstacle training and address common problems that arise so that you can set up your horse for success. All levels welcome!
Lessons are $125 each or $200 for the weekend. Participants are encouraged to ride both days but can sign up for either day.
Contact Jack Burns for more info and registration:
jdotstables@gmail.com 707-239-2290