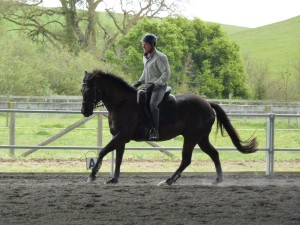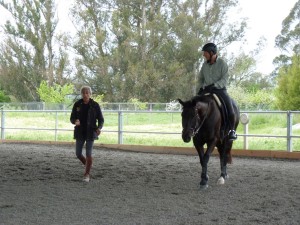 Jack rode with Spanish classical master, Manolo Mendez last weekend. Jack has been riding with him for several years now. Manolo brings such a nice way of developing the natural ability of the horses which coincides with Jack's training philosophy.
The first day, Jack brought Sherpa who is 8 year old quarter horse/thoroughbred cross. He has had some training in western but not very much. He used get very fussy when we ask him to canter since he was young and still learning how to use his body. His current, adoring owner for 2 years, Ellie has been working with Jack to bring him to wholesome approach of training and he has been getting much better. So we brought him to work with the master, Manolo.
He started out very calmly with Manolo massaging him which he seemed to love it. Sherpa is such a nice tempered horse. Since he is still young, Jack has not trained him to do any fancy moves but his movement at the clinic was spectacular:).
Things I like about Mr. Manolo are, of course vast knowledge regarding riding and training but I will say it here as a lay person's perspective:) So just name a few, he runs, literally runs with a horse with a long bamboo stick. Carrying a bamboo stick helps horse to stretch and move forward. I have not seen anyone else RUNS with the horse as a clinician yet, from my small, limited experience going to clinics. Another thing I want to mention here is he asks the rider to PET the horse to praise. I have seen this for kids lessons but not adults lessons. I think this tells you how nice he is as a person.
Manolo Mendez Clinic, April 2011 Sherpa